Serving Metro Portland, OR
Servicing your home and business for the control of ants, bees, bed bugs, birds, spiders, termites, mice, rats, and many other pests throughout the Greater Portland Metropolitan Area of Oregon.
Areas of service:
Aloha, Banks, Beaverton, Cedar Mill, Clackamas, Cornelius, Forest Grove, Gladstone, Gresham, Hillsboro, King City, Lake Oswego, Newberg, North Plains, Oregon City, Portland, Scappoose, Sherwood, St. Helens, Tigard, Troutdale, Tualatin, West Linn, West Slope, Wilsonville.
CCB #43186
Customer Testimonials
Bees, Hornets & Wasps
Use our list of Bees & Wasps below to help identify the type of pest that's bugging you:
Wasp
Size: about 3/4 - 11/4 inch in length. Color: Black with white markings on their heads and abdomens. These large wasps are often called bald faced hornets, because of their white markings. Yellow Jackets are also a common type of wasp.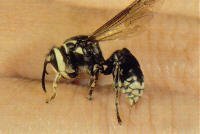 Bald Faced Hornet
Bald Faced Hornets Nest
Mud Dauber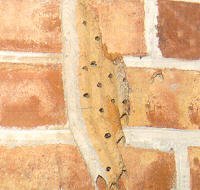 Old Mud Daber Nest
Paper Wasp
Paper Wasp Nest
Yellow Jacket
Adult workers are about 10-16mm long depending on the species. The queens are about 25% longer. Their abdomens are usually banded with yellow and black, several species are white and black. Two northern species are also marked with red. The worker abdominal color pattern is usually distinctive for each species but because it does vary, a series of specimens may be required for identification.